UPDATE AS OF 10/29
I have been back to the doctor today. It is not the best news the knee I had surgery on just less
than a year ago. The other half of it is now going out. It is quickly deteriorating and I have bone spurs
all kinds of them. Fluid built up so bad it looks like an ocean in my knee. Plus have quickly spreading 
Arthritis. The cure for this is another surgery to do a total knee replacement. This will be happening the next few
weeks. So much hanging in the air. We lose about 1200 in income because I have not been at my current
job for a year and I risk losing my job as well. So much stress right now but I have to focus on my upcoming
surgery and how to pay the bills. Luckily my oldest daughter is here to help both financially and with
me and the house stuff. All we can do is roll with it and take it as it comes...
Continued prays and thoughts are appreciated.. 
I am so sorry I just up and ditched. I lost myself for a while no lie. The only thing that kept me going 
was my grand baby and drowning myself in tending to her. I couldn't even think of psp. 
I am thinking some on it now and just may try and open it up and see what happens. I might only
be able to get on on my days off but I think I may. I will see what happens. 
My grand baby is growing be a year on December 20th and shes growing adorable and snotty like
her mom lmao. On the subject of Grand baby I have another one coming. My other daughter is due
April 1st and they got engaged. I will be a grandma times 2 so excited. 
Over the last week My knee I had surgery on has went out twice. To the point I can not walk for 6 hours
or so. I am going back to doctor this am to see if he can do something because it is getting old fast. I just want
I am hoping to come back I just have to get in and do it lol. Sometimes after work its hard especially at the moment as I am hurting so much.. But I miss you all and want to play so we will see...
Last edited by Charlotte on Mon Oct 29, 2018 5:10 pm; edited 1 time in total
_________________
Come back soon hun, you've been missed xx
Hope you feel much better soon xx
Congrats on the new expected grand baby xx

DebzTP

Stalker





Posts

: 14089


Join date

: 2017-05-31


Age

: 48


Location

: Scotland UK



Charlotte so nice to hear from you
Pain isn't easy to cope in a daily basis...
Hope you feel better real soon
We all miss you here - hugs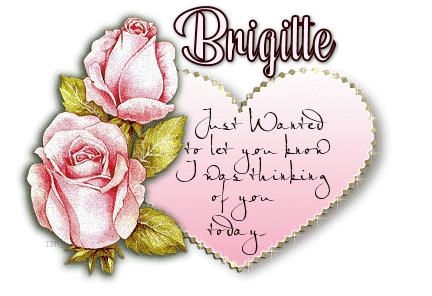 _________________

FRENCHYBRIGITTE

Stalker





Posts

: 10616


Join date

: 2017-05-30



Hope you feel better soon. Don't overdo it, sweetie. Take care, hugs x  :*Spring5*:

AlisonNy

Stalker





Posts

: 2592


Join date

: 2017-06-12


Age

: 56


Location

: Northampton UK



_________________
Hi Charlotte. I totally understand because I've been MIA myself since I have come back from my cruise in September. I have torn a tendon in my shoulder and just this Wednesday I found out that I don't have to have surgery just have to have therapy. I really hope you feel better with your knee. Praying for you ok. 

Rona.J

Stalker





Posts

: 1442


Join date

: 2017-06-05


Age

: 48


Location

: Bridgeport, Connecticut



So Good to see a post from you Charlotte but sorry to hear about your knee and your pain.. I can relate.. I have
2 bad knees... I hope you can get some relief somehow..
with your Second Grandbaby on the way... you will need
to be able to keep up with them...
Working I am sure doesn't help your pain at all..
I myself have been absent and have been missing
in Groups... just haven't been feeling well..
Please I hope you know how much folks have missed ya..
so any time you can play around.. I am sure it will bring
smiles...
Keep smiling,
Kathy/Cuddles

Cuddles

Rocking Member





Posts

: 203


Join date

: 2017-06-02


Age

: 59


Location

: USA



Thank you All for you responses and good wishes... 
I will update the first post not the greatest news..
_________________

DebzTP

Stalker





Posts

: 14089


Join date

: 2017-05-31


Age

: 48


Location

: Scotland UK




FRENCHYBRIGITTE

Stalker





Posts

: 10616


Join date

: 2017-05-30




---
Permissions in this forum:
You
cannot
reply to topics in this forum